Be prepared for the unexpected.
This multi-process inverter is perfect for the enthusiastic craftsman who needs a portable all-in-one welding machine for the workshop or the service vehicle. Use it for repair of small steel structures in thin materials.
Show price
| | |
| --- | --- |
| Currency | Campaign price (tax-exclusive) |
| EUR (€) | 999 |
| DKK | 7.450 |
| GBP (£) | 870 |
| NOK | 10.960 |
| SEK | 10.930 |
| CZK (Kč) | 23.600 |
| HUF | 377.900 |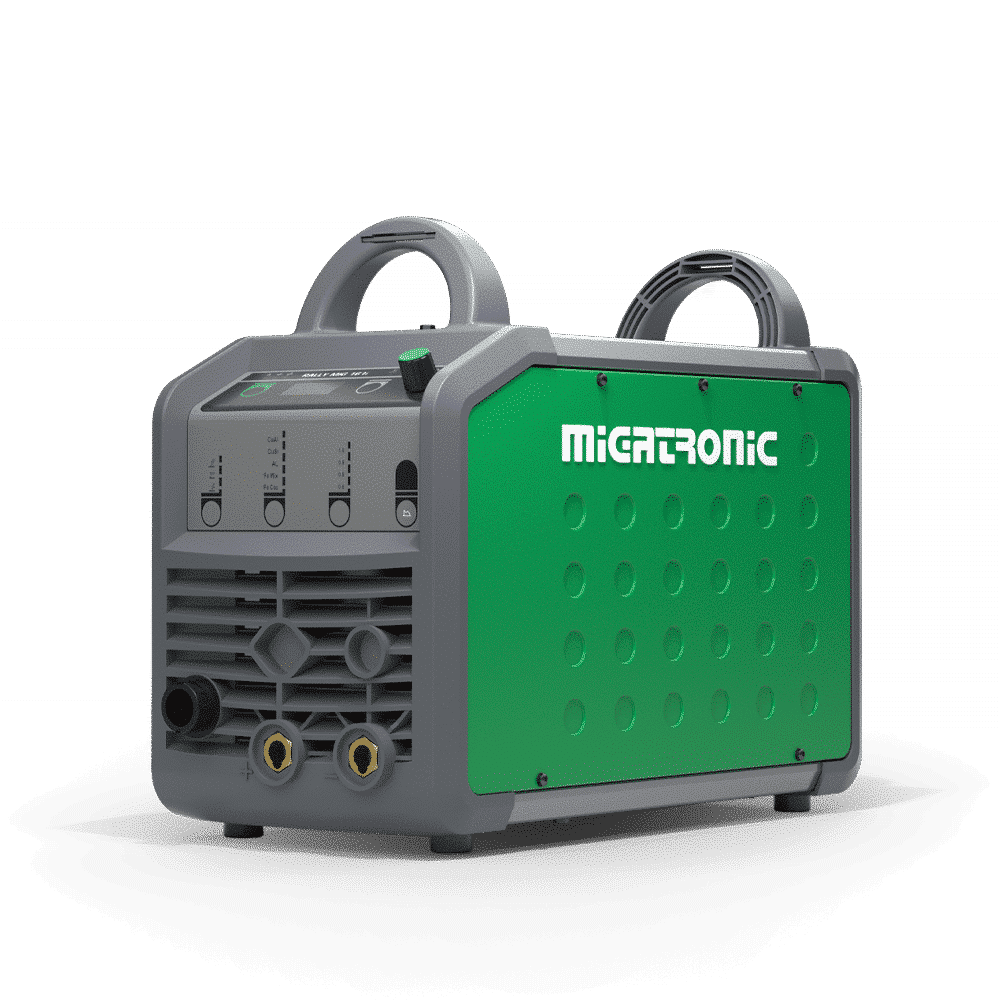 Process
MIG/MAG, TIG, MMA
Duty cycle 60%/40°C
115 A/26.4 V
Dimensions HWL
370 × 230 × 450 mm
Standards
EN/IEC60974 -1. – 5. -10.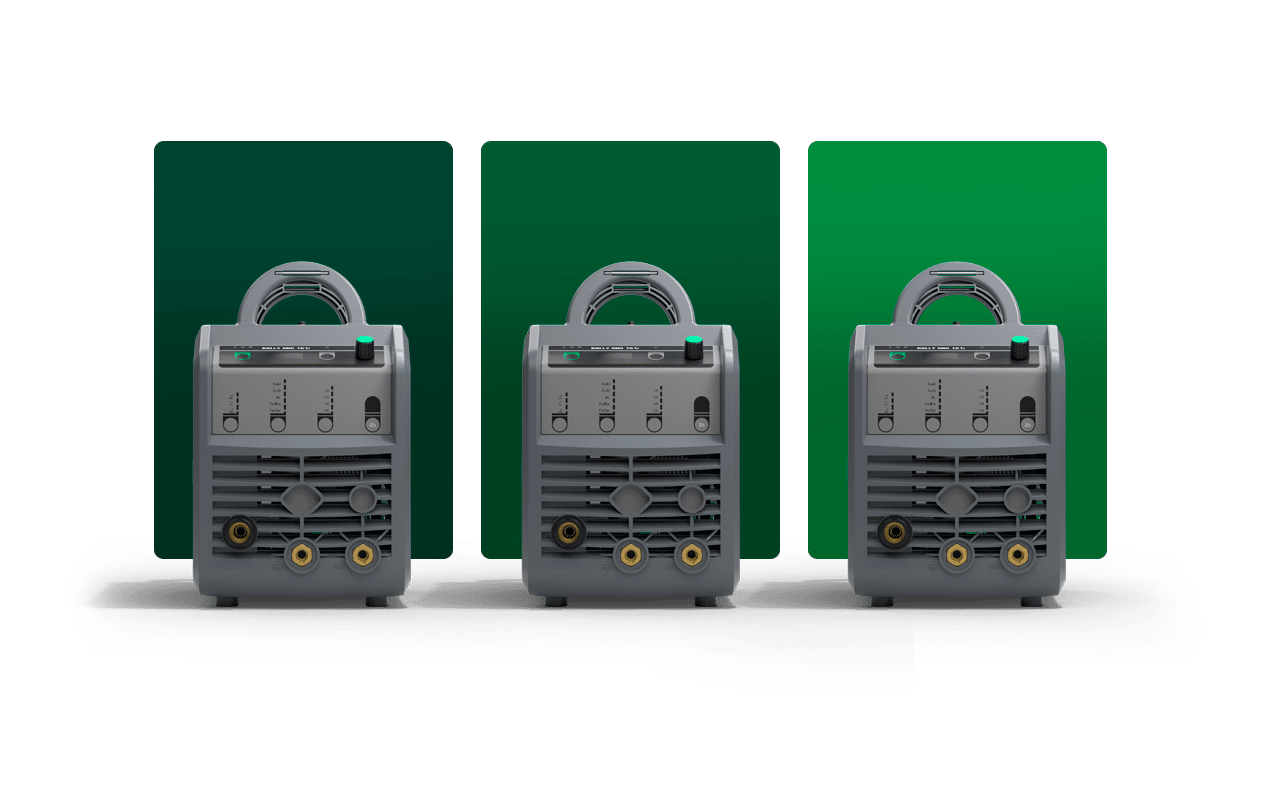 3 processes in one machine.
Be prepared for any welding task.
Take advantage of reversed polarity to use innershield wire or electrodes (MMA) and leave your gas cylinders at home. Weld inside, outside or use simple TIG with scratch ignition. Be prepared for the unexpected.
Simple machine.
Many synergic welding programs.
Choose between a great selection of welding programs to conquer your daily tasks. With the featured SD card reader, you will always have the latest software update available to meet future requirements.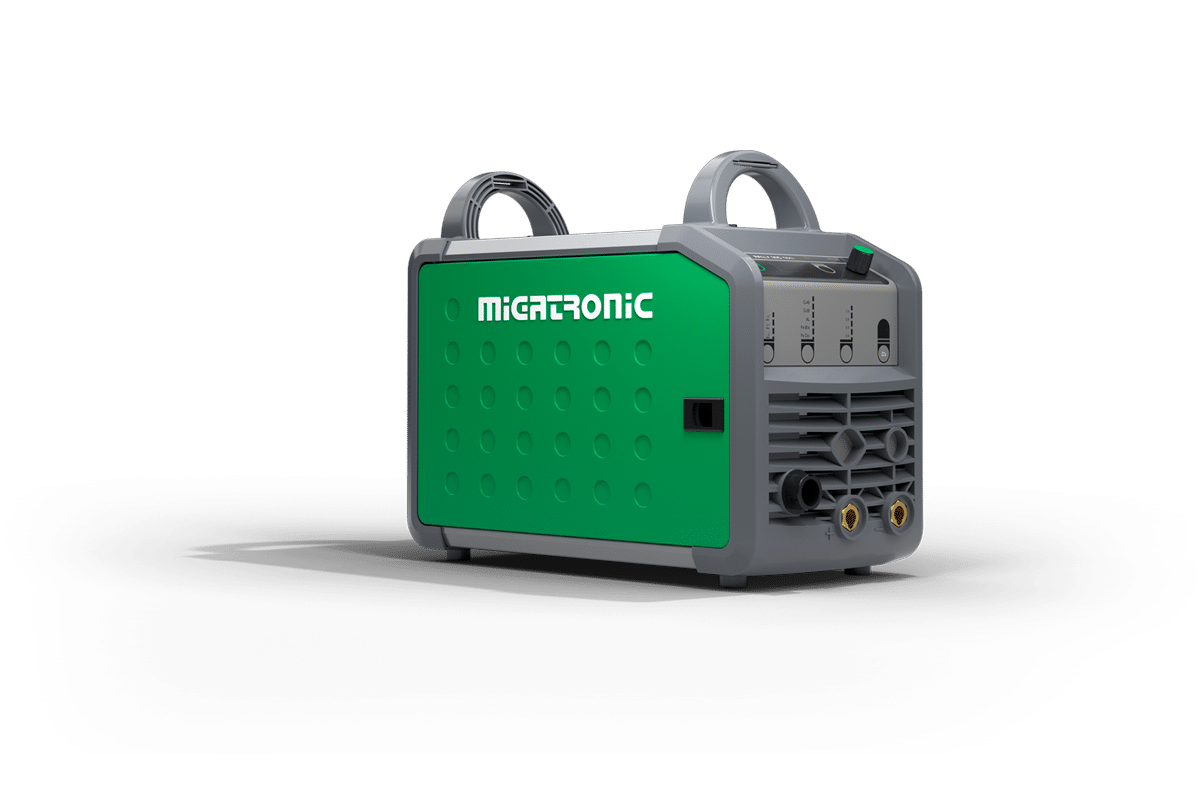 Small and compact.
Perfect to bring along.
With the compact design of only 13 kilos and less than 50 cm long, you can take your RallyMIG anywhere. It fits perfectly into a service vehicle and is easy to bring along using the robust carrying strap.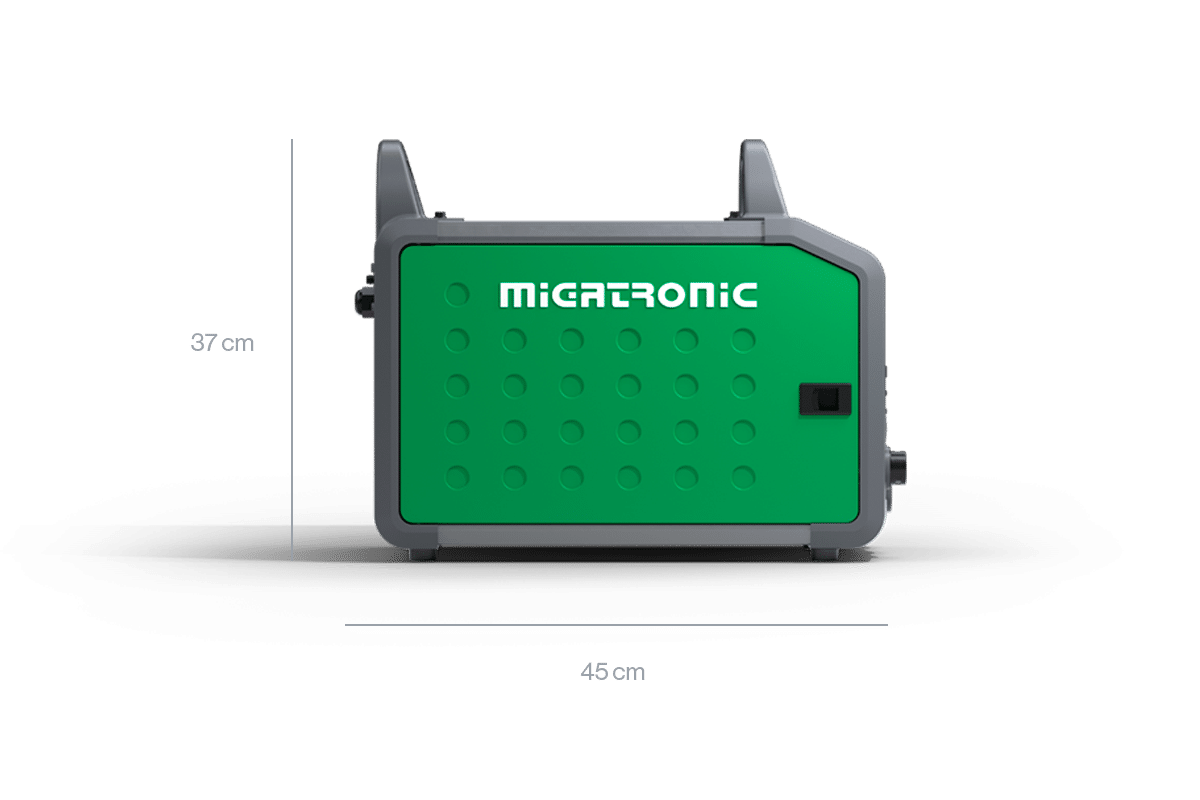 Welding programs
Synergic welding programs
Software updates via SD-card
Get your software updates from migatronic.com/support and transfer them to your machine via SD-card.
Reversed polarity
Weld outside using electrodes (MMA) or innershield wire (MIG/MAG) with optimum gas protection.
TIG with scratch ignition
Start your TIG weld like you light a match and use scratch ignition for simple TIG welding tasks.
Arc Power (MMA)
Weld with a short arc but be sure that the electrode will not stick to the weld pool.
Arc Adjust
Adjust the machine's reaction time to short-circuits. Arc Adjust is an electronic choke or inductance/reactance.
Hotstart (MMA)
Hotstart supplies a bit extra energy at ignition, which ensures maximum fusion in the first few seconds of a weld.
Power Factor Correction (PFC)
PFC ensures maximum utilisation of the supply current. You can weld with a long mains cable or with a generator as power source.
Included w/ configuration
Synergic welding programs
ML161 welding torch, 3 meters
Earth cable, 3 meters
Wire rolls 0.6-0.8 mm, V-groove
Extra wire rolls 0.8-1.0 mm, V-groove
16 A Schuko plug
Carrying strap
Power Factor Correction (PFC)
2 years warranty
Synergic welding programs
ML161 welding torch, 3 meters
Earth cable, 3 meters
Wire rolls 0.6-0.8 mm, V-groove
Extra wire rolls 0.8-1.0 mm, V-groove
16 A Schuko plug
Carrying strap
Power Factor Correction (PFC)
2 years warranty
| | |
| --- | --- |
| Current range | 20-160 A |
| Mains voltage +/÷ 15% (50-60Hz) | 1 x 230 V |
| Fuse type C | 16 A |
| Duty cycle 100% /20°C (MIG) | 135 A |
| Duty cycle 100% /40°C (MIG) | 100 A/24.0 V |
| Duty cycle 60% /40°C (MIG) | 115 A/26.4 V |
| Open circuit voltage | 90 V |
| Standards | EN/IEC60974 -1. - 5. -10. |
| Dimensions (H x W x L) | 370 mm x 230 mm x 450 mm |
| Weight | 16 kg |