Get going and fix things.
This lightweight and portable inverter is ideal for welding and repair in the field. It is the perfect tool for all-round skilled craftsmen who carry out simple welding operations in professional industries.
Show price
| | |
| --- | --- |
| Currency | Prices (tax-exclusive) |
| EUR (€) | 1.200q |
| DKK | 8.950 |
| GBP (£) | 1.045 |
| NOK | 13.160 |
| SEK | 13.130 |
| CZK (Kč) | 28.400 |
| HUF | 454.000 |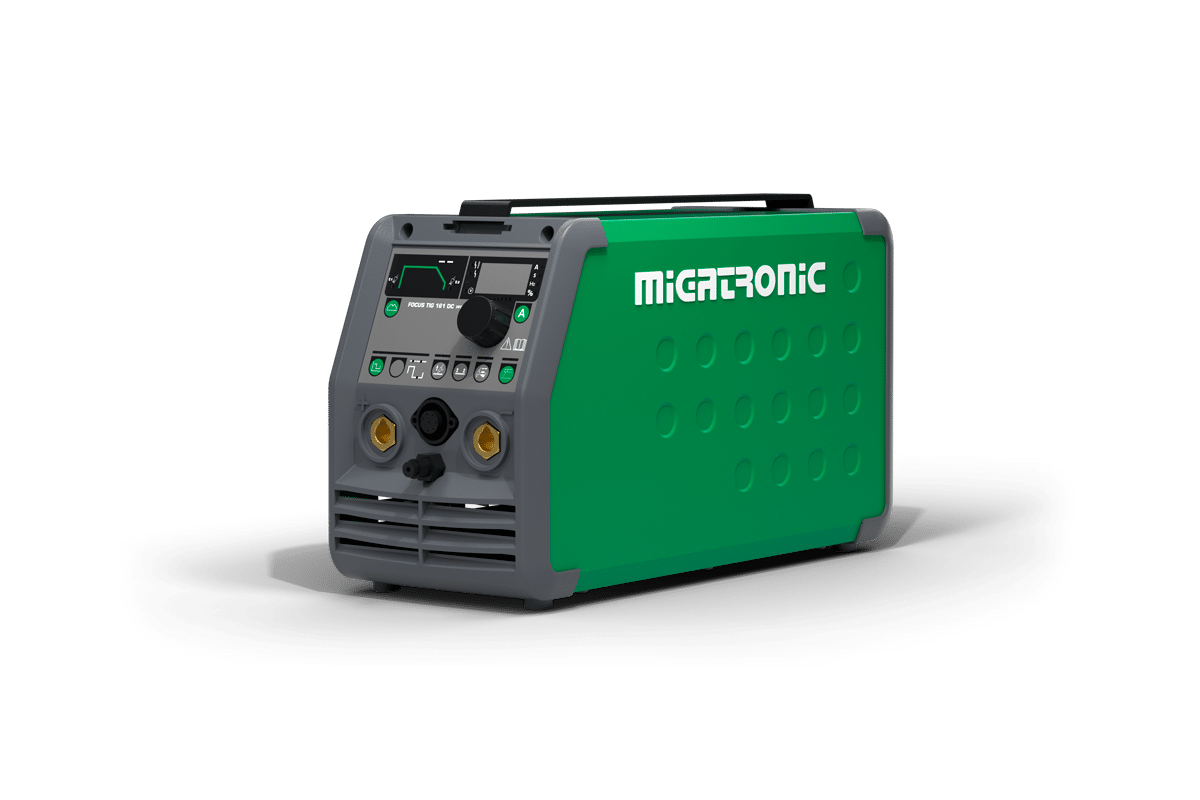 Duty cycle 60%/40°C
130 A/15.2 V
Dimensions HWL
250 × 180 × 480 mm
Standards
EN/IEC60974 -1. – 3. -10.
Portable and powerfull.
Wear it on your shoulder.
You can easily get excited about the excellent welding performance and easy operation of the Focus TIG. Use it for simple fitting and mounting in thin plates away from the workshop or the production hall.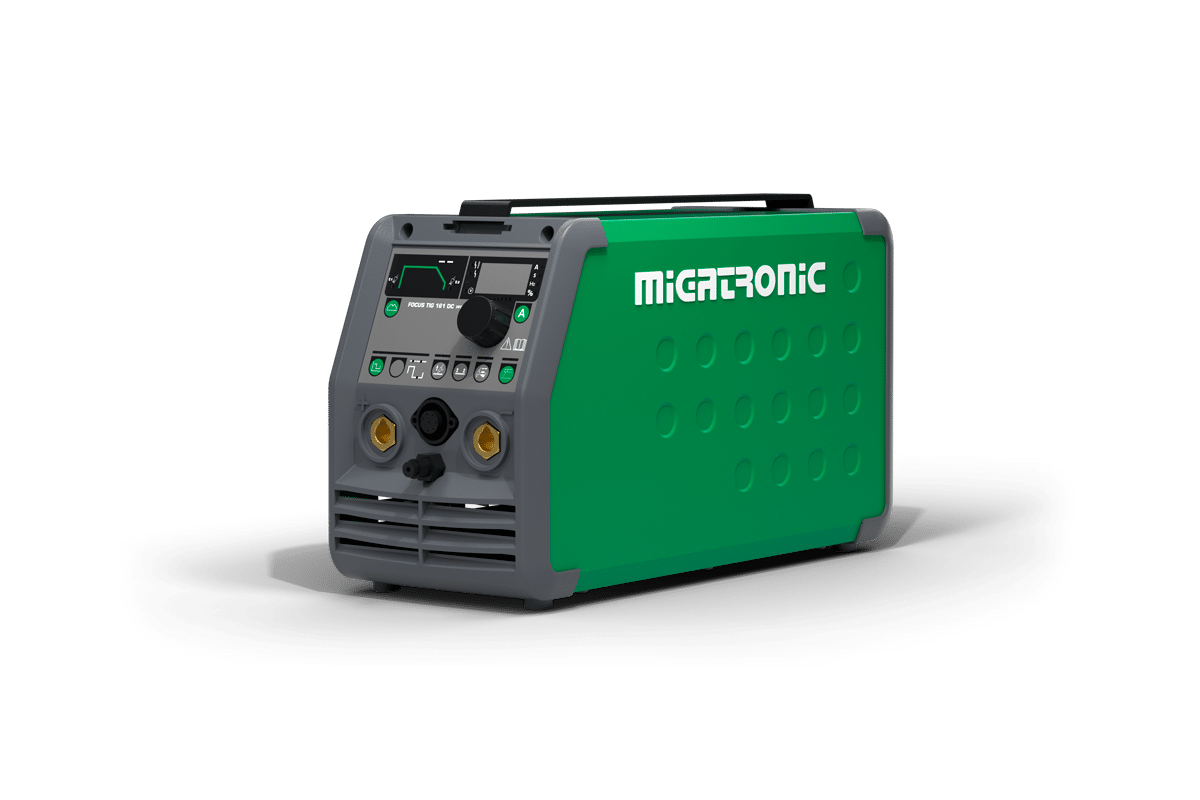 Lightweight.
Conquer on-site operations.
Owing to its weight and size of only 10 kg, it is easy to bring along for on-site welding operation. Adjust the strap and wear it on your shoulder. Connect it to any socket or generator with 230 V and start welding right away.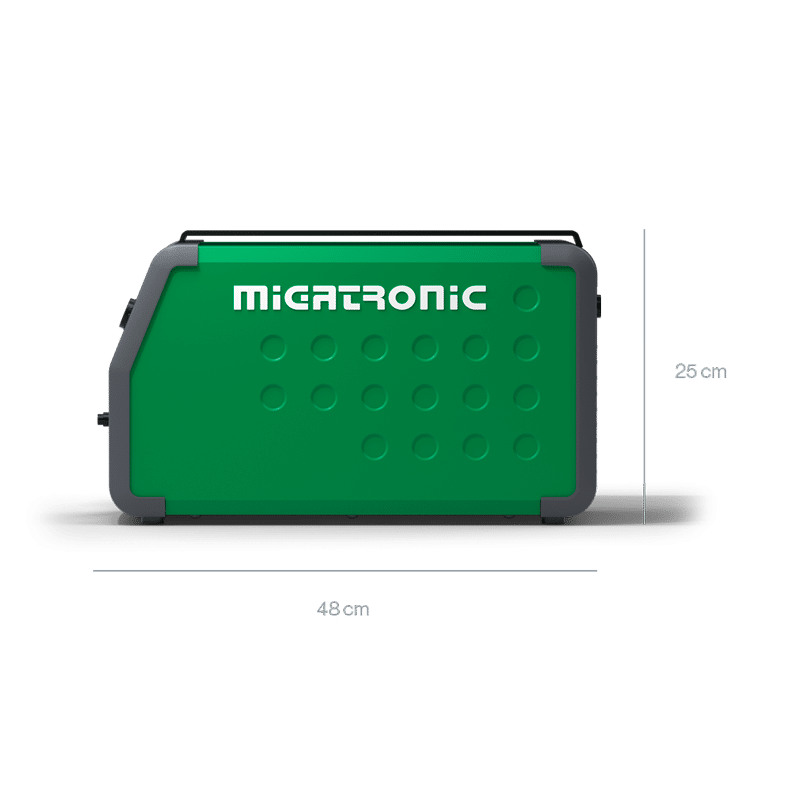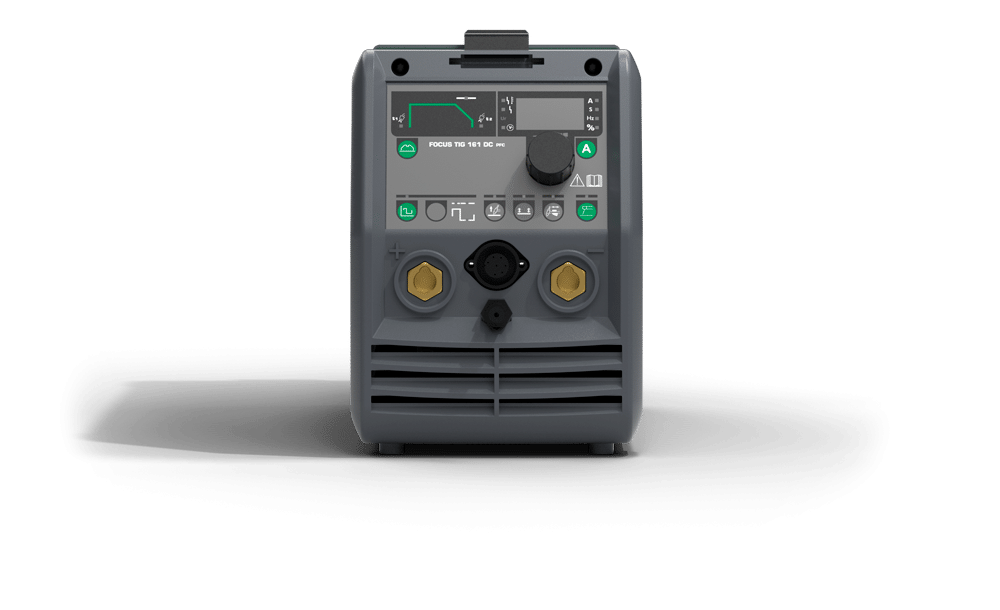 Pulse function.
Yeah it got pulse!
Choose between a great selection of welding programs to conquer your daily tasks. With the featured SD card reader, you will always have the latest software update to meet future requirements.
Polarity reversal
Weld outside using electrodes (MMA) or innershield wire (MIG/MAG) with optimum gas protection.
HF-Ignition
A high-frequency impulse initiates the arc when the torch trigger is activated.
Lift TIG-ignition
Carry out TIG welding tasks near near particularly sensitive electronic devices, such as hospital equipment, without causing high-frequency disruption.
Hotstart (MMA)
Hotstart supplies a bit extra energy at ignition, which ensures maximum fusion in the first few seconds of a weld.
Power Factor Correction (PFC)
PFC ensures maximum utilisation of the supply current. You can weld with a long mains cable or with a generator as power source.
Included w/ configuration
Pulse function
TIG Ergo 201 welding torch, 4 meters
Earth cable, 3 meters
16 A Schuko plug
Carrying strap
Power Factor Correction (PFC)
2 years warranty
Pulse function
TIG Ergo 201 welding torch, 4 meters
Earth cable, 3 meters
16 A Schuko plug
Carrying strap
Power Factor Correction (PFC)
2 years warranty
| | |
| --- | --- |
| Current range | 10-160 A |
| Mains voltage +/- 10 % (TIG) | 1 × 230 V (-40%/+10 %) |
| Fuse type C | 16 A |
| Duty cycle 100% /40°C (TIG) | 110 A/100 %/14.4 V |
| Duty cycle 60% /40 °C (TIG) | 130 A/60 %/15.2 V |
| Open circuit voltage | 95 V |
| Protection class | IP 23S |
| Standards | EN/IEC60974 -1. - 3. -10. |
| Dimensions (H x W x L) | 250 mm × 180 mm × 480 mm |
| Weight | 9.2 kg |