Outdoor repairs? Okay, let's go.
This lightweight and portable inverter is great for maintenance in your workshop and outdoor. It is an essential tool for all-round skilled craftsmen or repair workers who carry out various minor welding tasks and repairs.
Show price
| | |
| --- | --- |
| Currency | Campaign price (tax-exclusive) |
| EUR (€) | 599 |
| DKK | 4.470 |
| GBP (£) | 520 |
| NOK | 6.570 |
| SEK | 6.550 |
| CZK (Kč) | 14.200 |
| HUF | 226.600 |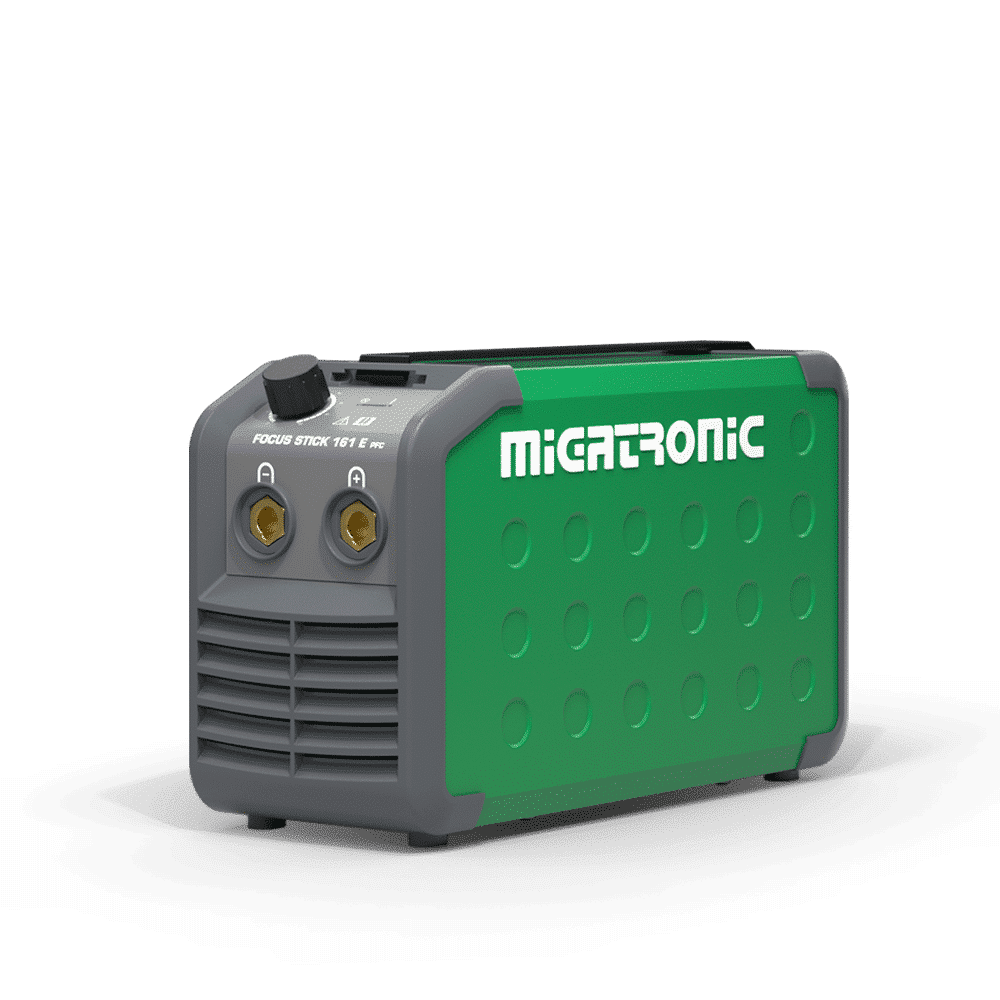 Duty cycle 60%/40°C
130 A/25.2 V
Dimensions HWL
230 × 150 × 400 mm
Standards
EN/IEC60974 -1. -10.
Simple but essential.
Your most reliable tool.
The outstanding ignition properties and stable arc makes it your most reliable tool to bring along. Use it for minor welding tasks and occasional or unexpected repair jobs in the field. Connect it to any socket or generator with 230 V and start welding right away.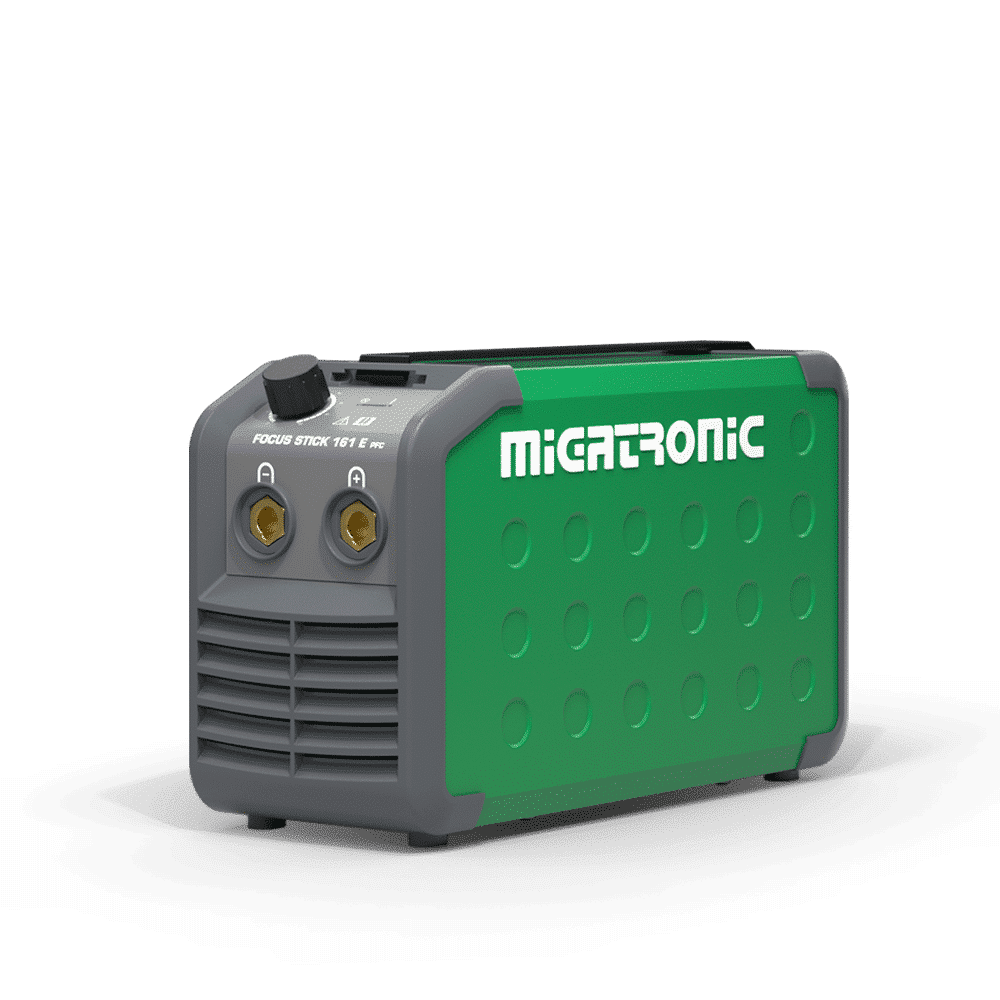 Simple TIG welding.
It's not just an MMA inverter.
You can weld simple TIG with scratch ignition. You also have the option of plus or minus polarity on the electrode clamp, so you can weld with basic and rutile electrodes.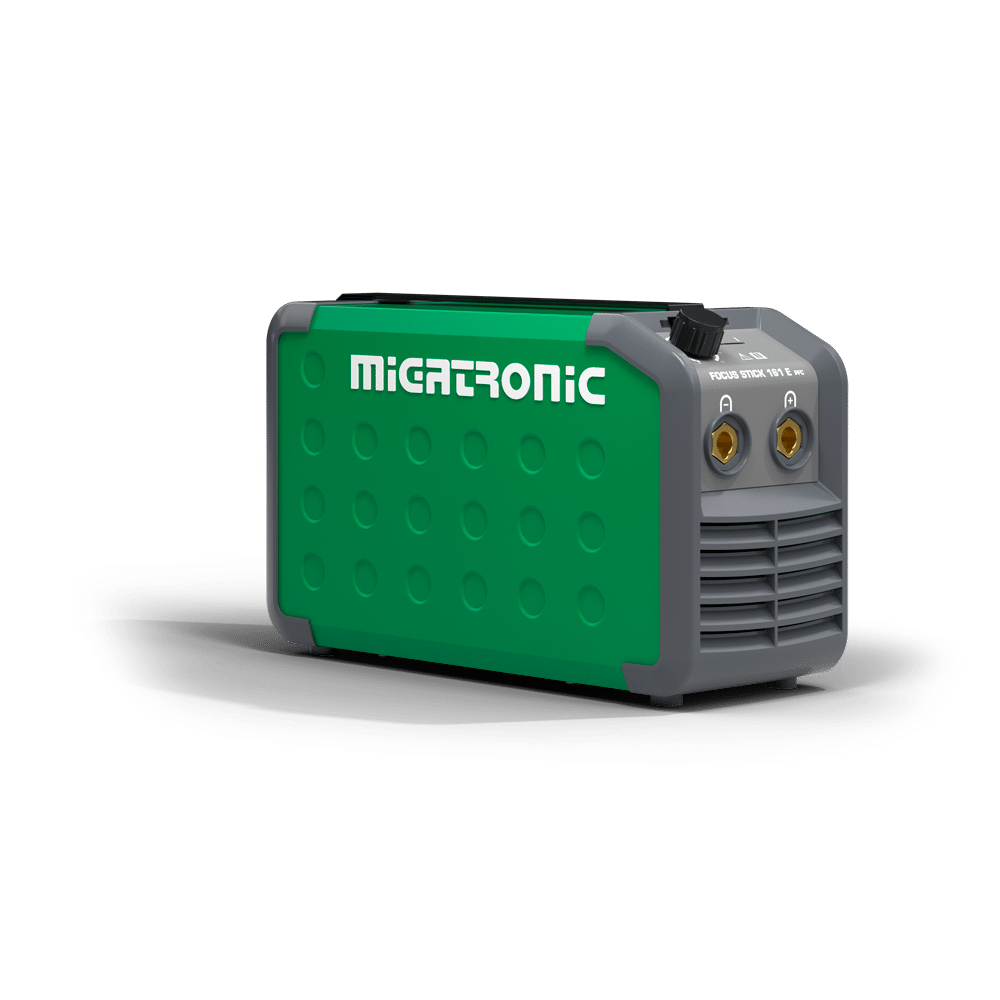 Less than 7 kg.
Wear it on your shoulder
It is so small that it can fit in anywhere – in the back of your car, in the tool trolley and on the shelf when not in use. Adjust the strap and wear the machine on your shoulder.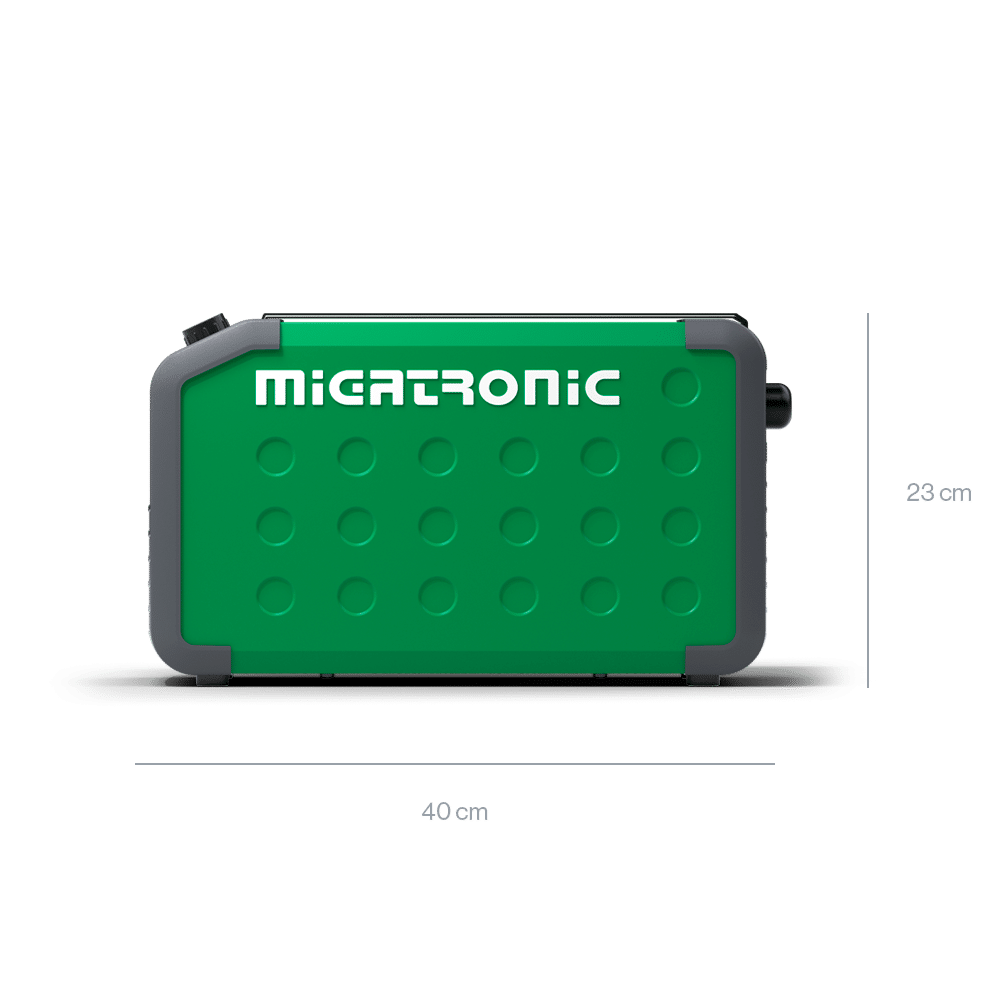 Arc Power
Weld with a short arc but be sure that the electrode will not stick to the weld pool.
Hotstart (MMA)
Hotstart supplies a bit extra energy at ignition, which ensures maximum fusion in the first few seconds of a weld.
Power Factor Correction (PFC)
PFC ensures maximum utilisation of the supply current. You can weld with a long mains cable or with a generator as power source.
Included w/ configuration
Electrode holder incl. 3 m cable
16 A Schuko plug
Earth cable, 2 meters
Carrying strap
Power Factor Correction (PFC)
2 years warranty
Electrode holder incl. 3 m cable
16 A Schuko plug
Earth cable, 2 meters
Carrying strap
Power Factor Correction (PFC)
2 years warranty
| | |
| --- | --- |
| Current range | 10-160 A |
| Mains voltage +/- 10 % (TIG) | 1 × 230 V (-40%/+10 %) |
| Fuse type C | 16 A |
| Duty cycle 100% /40 °C (MMA) | 110 A/24.4 V |
| Duty cycle 60% /40 °C (MMA) | 130 A/25.2 V |
| Duty cycle 100% /20 °C (MMA) | 160 A/24.4 V |
| Duty cycle 60% /20 °C (MMA) | 160 A/24.4 V |
| Open circuit voltage | 85 V |
| Protection class | IP 23S |
| Standards | EN/IEC60974 -1. -10. |
| Dimensions (H x W x L) | 230 mm x 150 mm x 400 mm |
| Weight | 6.3 kg |