Complex welding in the field.
This portable inverter is created for devoted TIG-welders in professional industries who carry out fitting, mounting, repair and other complex welding operations in the field. Use the AC mode to weld in aluminium.
Show price
| | |
| --- | --- |
| Currency | Price (tax-exclusive) |
| EUR (€) | 3.100 |
| DKK | 23.110 |
| GBP (£) | 2.690 |
| NOK | 33.990 |
| SEK | 33.900 |
| CZK (Kč) | 73.200 |
| HUF | 1.172.700 |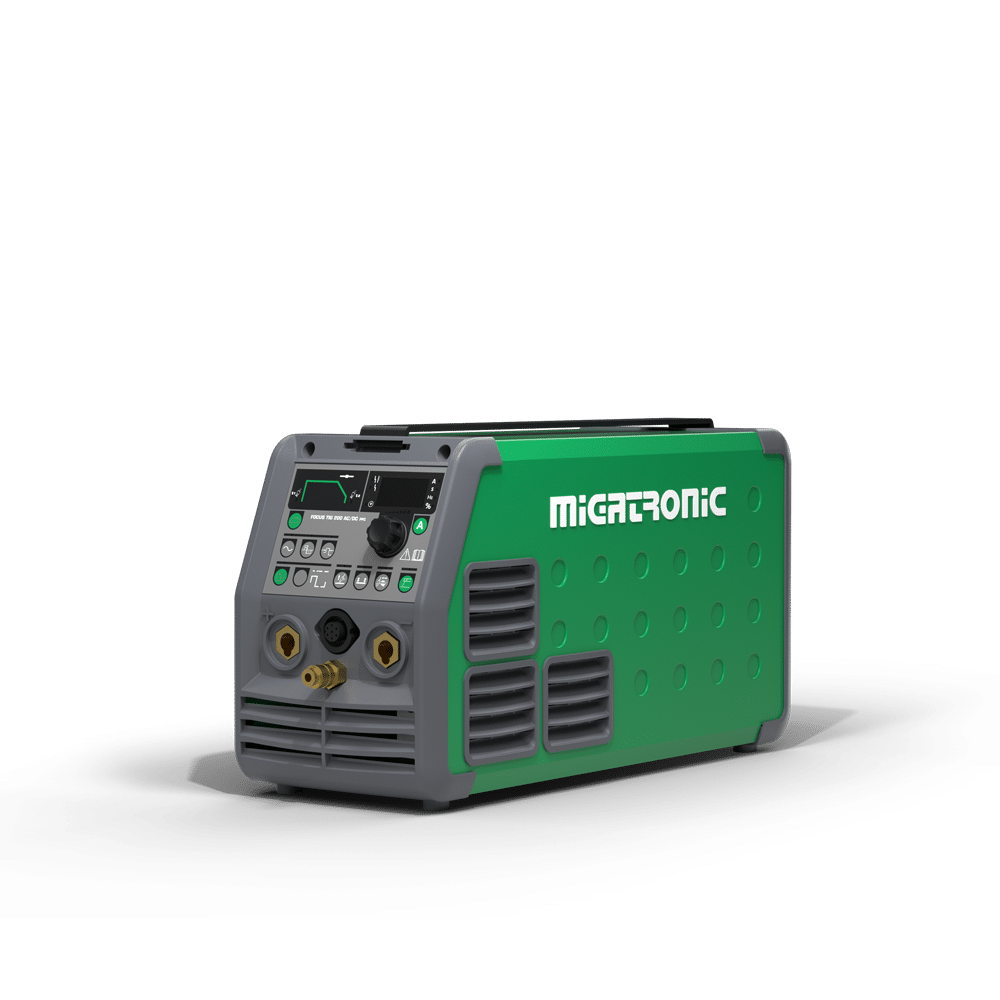 Duty cycle 60%/40°C
170 A/16.8 V
Dimensions HWL
250 × 180 × 480 mm
Standards
EN/IEC60974 -1. – 3. -10.
Single phase portable performance
Small and powerfull.
It can weld aluminium.
Do not be fooled by the simplicity and size of this handy welding machine. Its excellent welding performance and many adjustment possibilities makes it perfect for completing various tasks including pipes in stainless steel, sheet metal and position welding. Even aluminium is not a challenge.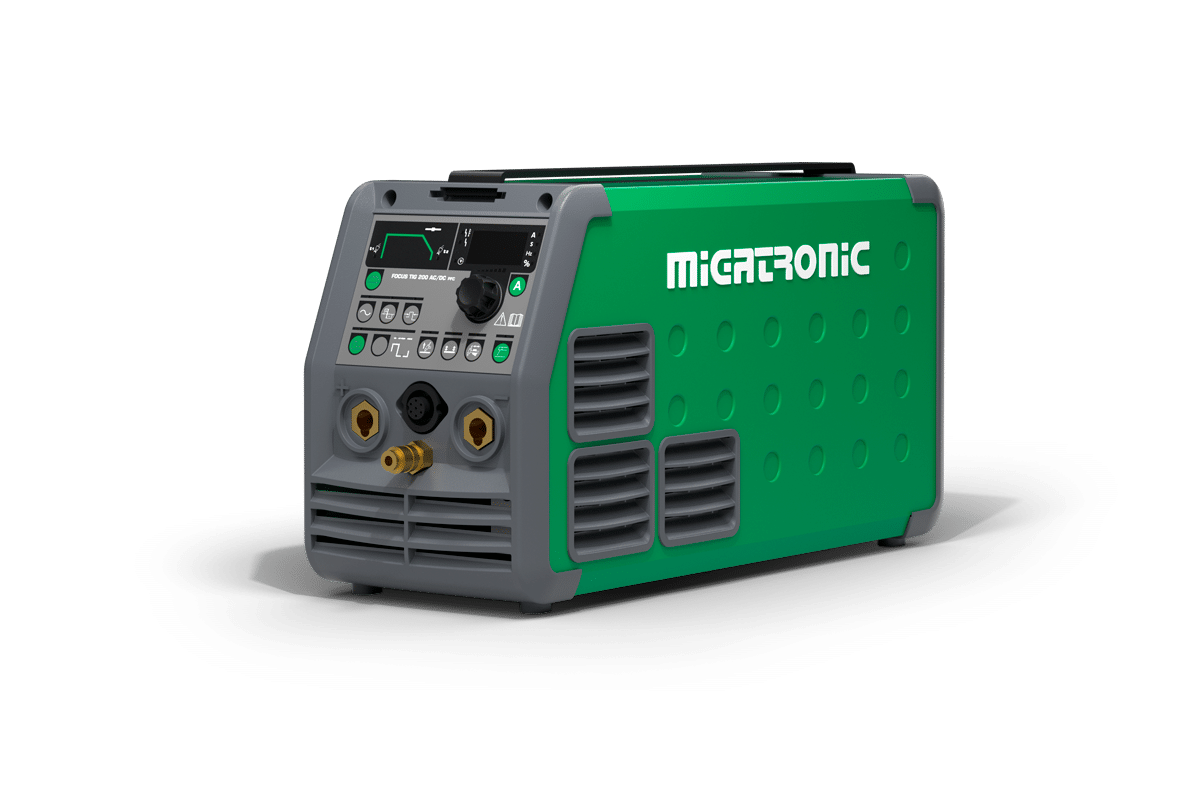 Pulse function.
Yeah it got pulse!
You can master welding in thin plate thicknesses and sheet metal with this strong machine, that's for sure. The pulse process gives you a better control of the weld pool and the low heat input lowers the risk of damaging the steel.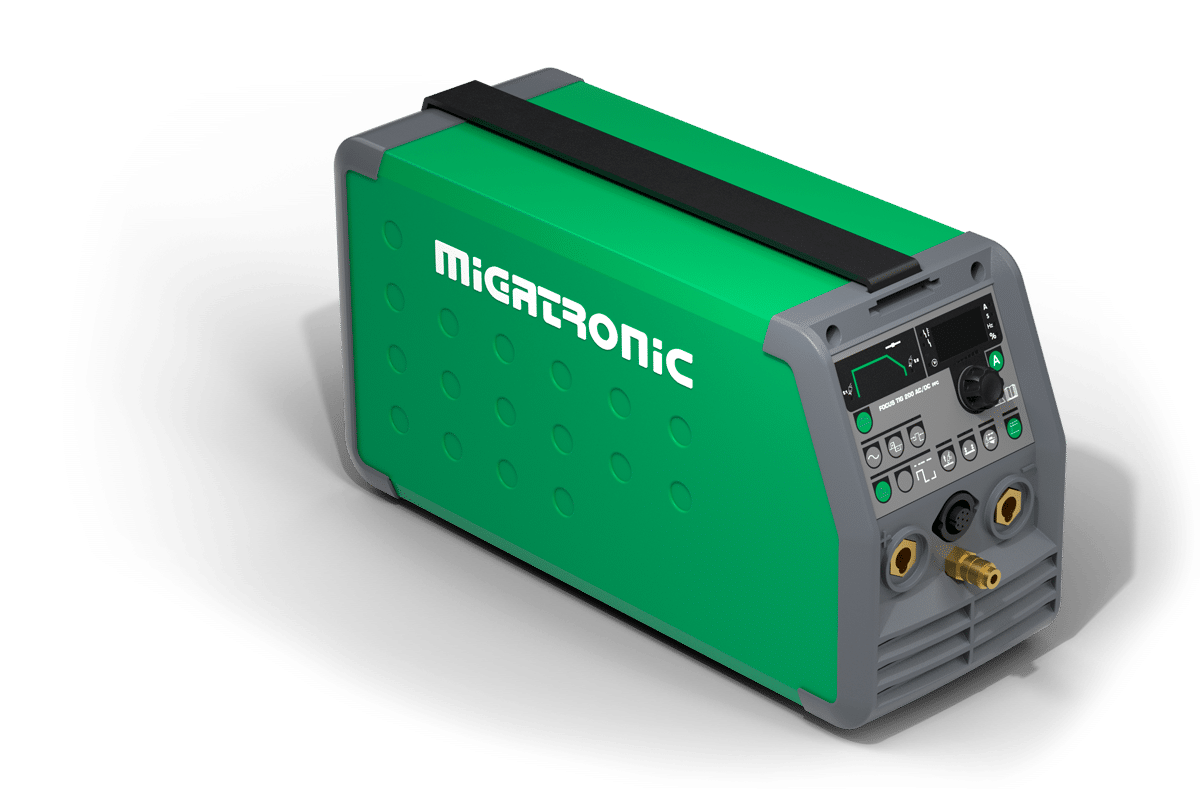 Portable.
Conquer on-site operations.
Owing to its weight and size, Focus TIG 200 AC/DC is easy to bring along for any on-site welding operation. Adjust the strap and wear the machine on your shoulder. Connect it to any socket or generator with 230 V and start welding right away.
Polarity reversal
Weld outside using electrodes (MMA) or innershield wire (MIG/MAG) with optimum gas protection.
HF-Ignition
A high-frequency impulse initiates the arc when the torch trigger is activated.
Lift TIG-ignition
Carry out TIG welding tasks near near particularly sensitive electronic devices, such as hospital equipment, without causing high-frequency disruption.
Hotstart (MMA)
Hotstart supplies a bit extra energy at ignition, which ensures maximum fusion in the first few seconds af a weld.
Power Factor Correction (PFC)
PFC ensures maximum utilisation of the supply current. You can weld with a long mains cable or with a generator as power source.
Included w/ configuration
Pulse function
TIG Ergo 201 welding torch, 4 meters
Earth cable, 3 meters
16 A Schuko plug
Carrying strap
Power Factor Correction (PFC)
2 years warranty
Pulse function
TIG Ergo 201 welding torch, 4 meters
Earth cable, 3 meters
16 A Schuko plug
Carrying strap
Power Factor Correction (PFC)
2 years warranty
| | |
| --- | --- |
| Current range | 5-200 A |
| Mains voltage +/- 10 % (TIG) | 1 x 230 V |
| Fuse type C | 16 A |
| Duty cycle 100% /40°C (TIG) | 140 A/15.6 V |
| Duty cycle 60% /40 °C (TIG) | 170 A/16.8 V |
| Duty cycle 100 %/20 °C (TIG) | 160 A |
| Duty cycle 60 %/20 °C (TIG) | 190 A |
| Open circuit voltage | 90 V |
| Protection class | IP 23S |
| Standards | EN/IEC60974 -1. - 3. -10. |
| Dimensions (H x W x L) | 250 mm × 180 mm × 510 mm |
| Weight | 13.5 kg |